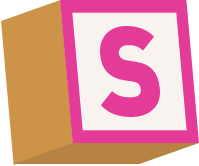 By contracting with these companies, Raleigh Pediatric Associates has agreed to file insurance for patients who participate in these plans. In order to do so, we must see your child's insurance card at each visit and if you participate in a managed care program, one of our physicians' names must appear on the card. If you do not have the necessary information and we are unable to verify your coverage, we must ask for payment at the time of the visit.
We collect all co-payments at the time services are rendered and file insurance on a daily basis. A monthly statement will be sent to you detailing unpaid charges. If you have questions regarding items that have not been paid by your insurance, we ask that you contact your insurance company or employer as benefits packages vary by employer.
---
SELF-PAY — If you have insurance with which Raleigh Pediatric Associates does NOT contract, your account will be considered self-pay. You must pay in full at the time of service and file your own insurance. No insurance adjustments will be made to these accounts.
---
ACA EXCHANGE PLANS
Raleigh Pediatric Associates participates with the following ACA Exchange Plans:
AETNA NC Connected Care Plan
CIGNA CONNECT
UHC COMPASS
UHC Advantage, Value, Saver and Essential

Gold, Silver, Bronze and Platinum
---
CONTRACTED INSURANCES
Aetna

Including First Health Network

Blue Cross & Blue Shield of North Carolina

Including:

BCBS NC State Employees Health Plan
BCBS Federal Employees Health Plan

Cigna Healthcare

CIGNA EXCEPTION: Raleigh Pediatrics does NOT participate with Cigna Indemnity plans.

MedCost PPO
United Healthcare
WakeMed Employee Plan via Contigo Health
Medicaid

Only accepting patients who meet the following qualifications

New patients FOUR (4) months of age and younger
*Established patients and **their siblings

Medicaid Plans

NC Medicaid Direct (Medicaid and NC Healthchoice)
WellCare Medicaid
United Healthcare Community Plan Medicaid
*A patient is considered established only if they have been seen by one of our physicians in the last 3 years and have not transferred out of the practice.
**Siblings include adopted, foster and legal guardianship
Please check the financial policy for the exceptions and additional insurance information.
---
Routine Screening Tools
The physicians of Raleigh Pediatric Associates perform comprehensive well exams on their patients following the Bright Futures (American Academy of Pediatrics) recommendations. These recommendations include timing of the exams along with appropriate testing, screening and lab work. It is possible that some portion of the exam may not be covered or may be applied to a deductible by your insurance company and then would be your responsibility. While we are sensitive to costs, we believe all of these screenings are necessary to provide the best care for your children.
Examples of routine screening tools used at well visits include
General Screenings: Vision, Hearing, TB screen, Lead Screen
Developmental Screening Tools

M-Chat: Autism screening tool (routinely done at 18 months and 2 years)
PEDS Response: Parent Evaluation of Development Status (at intervals between 6 months – 5 years)

Behavioral and Psychosocial Screening Tools

EPDS: Edinburgh Postpartum Depression Screening (routinely done at 1 month, 2 months, 4 months and 6 months well exam)
RAAPS: Rapid Adolescent Assessment for Preventative Services done annually 11 years through 22 years
Office Locations
Raleigh office
1921 Falls Valley Drive Raleigh, NC 27615
Office Hours
Mon-Fri*: 8:00am–5:00pm
Closed from 12:45–1:45pm for lunch.
Sun: 8:00am–11:00am
urgent matters by appt only (Raleigh closed on Saturday)
*Wednesdays, we begin seeing patients at 9:00am.
Request appt.
Garner office
1405 Timber Drive East Garner, NC 27529
Office Hours
Mon-Fri*: 8:00am–5:00pm
Closed from 12:45–1:45pm for lunch.
Sat: 8:00am–11:00am
urgent matters by appt only (Garner closed on Sunday)
*Wednesdays, we begin seeing patients at 9:00am.
Request appt.