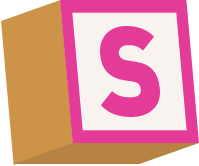 The first year of your baby's life is full of so many changes in both growth and development. It is exciting to watch them go from being totally dependent to developing their own personalities and interests.
1-3 Months
The first three months with your baby often seem the hardest. Sleep-deprived parents can feel overwhelmed, but that is normal and you will quickly learn how to read your baby's cues and personality. Don't worry about "spoiling" your baby at this stage. The more responsive you are, the more secure your baby will feel. Your baby will gain strength to lift his/her head and first smiles will come soon. Your baby will begin to follow moving objects and recognize familiar people.
By two months, your baby will be sleeping longer during the night than the day and feedings during the night should start decreasing. By the end of the third month, most babies have developed a daily routine for feeding, sleeping, and playing. Begin to read to your baby regularly as part of your routine. Reading aloud to infants and toddlers has been shown to be the single most important activity in them learning to read and have strong language skills.
4-7 Months
Babies in this stage enjoy tummy time and begin rolling over. This leads to sitting with and then without support. They become more and more coordinated as the learn to transfer objects from hand to hand, bounce on their feet and explore with their hands and mouth. They enjoy social play and will love to babble and interact with you. Most babies sleep through the night at this point and may sleep a little less during the day as they enjoy interacting with their environment more. Solid foods are often introduced during this time frame (see link below).
8-12 Months
It is time to start "baby-proofing" your home. Many babies in this stage crawl, pull to stand and some even start to walk, so a safe environment is very important as they explore. Babbling turns into first words. They like to mimic behavior and will start learning to feed themselves. Separation/Stranger anxiety sets in, but this is a sign of a normal healthy attachment to you. Calm reassurance from you is the best response.
Discipline at this stage should be consistent and limited to things that are truly dangerous for the baby. Luckily they have very short attention spans, so often redirection to a different activity or location is all that is needed.
By the time your baby reaches 1 year, you will be amazed at how quickly they have grown and changed. Hang on because here comes toddlerhood!
Office Visits
It is important for your baby to be seen by a physician and receive immunizations often the first year of life. We will see you and your baby at 1, 2, 4, 6, 9 and 12 months for a well visit that will include a physical exam, screenings and time to discuss your baby's development.
Immunizations
Poison Control Phone Number: 1-800-222-1222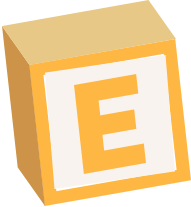 Office Locations
Raleigh office
1921 Falls Valley Drive Raleigh, NC 27615
Office Hours
Mon-Fri*: 8:00am–5:00pm
Closed from 12:45–1:45pm for lunch.
Sun: 8:00am–11:00am
urgent matters by appt only (Raleigh closed on Saturday)
*Wednesdays, we begin seeing patients at 9:00am.
Request appt.
Garner office
1405 Timber Drive East Garner, NC 27529
Office Hours
Mon-Fri*: 8:00am–5:00pm
Closed from 12:45–1:45pm for lunch.
Sat: 8:00am–11:00am
urgent matters by appt only (Garner closed on Sunday)
*Wednesdays, we begin seeing patients at 9:00am.
Request appt.