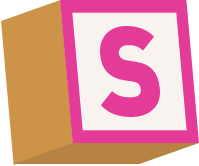 Raleigh Pediatric Associates Office Hours
Weekdays (Monday through Friday for both the Raleigh and Garner locations):
Open 8:00 a.m. – 5:00 p.m.
The office is open for regular appointments, both for well child checkups and sick visits.
On Wednesday mornings, our office opens at 8:00 a.m., but our physicians begin seeing patients at 9:30 a.m.
We are closed during the lunch hour from 12:45 p.m. to 1:45 p.m.
Weekends (Saturday and Sunday):
Saturdays Garner is Open (Raleigh closed) 8:00 a.m. – 11:00 a.m.
Sundays Raleigh is Open (Garner closed) 8:00 a.m. – 11:00 a.m.
One office will be open each weekend day to see urgent problems and newborns by appointment only.
Please note that our office hours are subject to change during holidays, inclement weather, or scheduled maintenance. Our phone system will be updated with the latest information whenever there is a change in the regularly scheduled hours of operation.
(updated 2/22/2021)